Celebrate Spring and Easter with In Bloom Flowers' beautiful " Egg-cellent Basket" flower arrangement bundle! Enjoy a breathtaking bouquet of colorful roses, alstromeria, and button poms - the perfect way to brighten your home this special season. 

This bundle includes the flower arrangement with two custom easter egg picks, one Jellycat plush bunny, and one box of Abdallah chocolates.

Step into a world of blooms and beauty with In Bloom Flowers! Our vibrant colors, elegant arrangements and lush greenery are made to wow. Plus, same-day delivery gives you the power to make sure your special someone knows how much they're loved! So don't wait - explore our store or website now and make those smiles bloom!


Orientation : One-Sided

All prices in USD ($)
Egg-cellent Bundle

IBE4660E

Hop into Spring Bundle

IBE4659E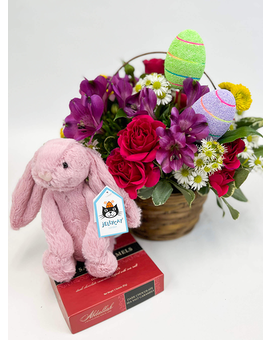 Egg-cellent Bundle - $70.00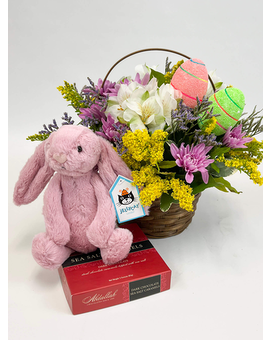 Hop into Spring Bundle - $70.00