People have been entranced by red roses for centuries; their delicate petals, sweet smell, and radiant beauty make them a beloved bloom. Roses are a classic romantic gift to send to the one you love. Rose delivery is available today to a home, business or school. Send roses as a gift for a birthday, Valentine's Day or anniversary.

Nothing says "I care" like a bouquet of three dozen fresh, long stem red roses - they make the perfect gift for Valentine's Day, Anniversary, or Birthday. So make your special someone feel special by sending them a beautiful arrangement of our fresh long-stem Ecuadorian Mountain red roses today!

And don't forget to pair your red roses with a curated selection of artisanal chocolates or spa items...


As Shown

TF30-1V

Premium-3 Dozen Roses + 4 Stargazer Lilies

TF30-1VP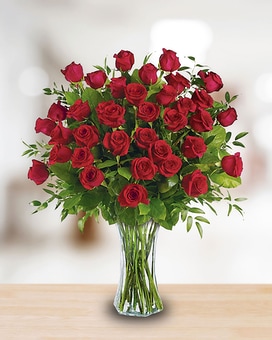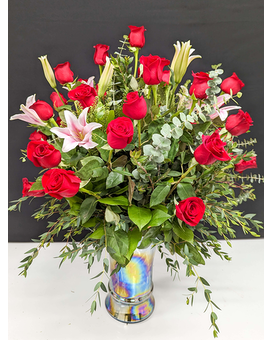 Premium-3 Dozen Roses + 4 Stargazer Lilies - $280.00